WIC PROGRAM
What is WIC ?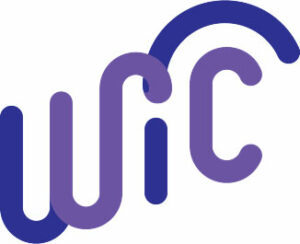 Colorado WIC is a nutrition program that provide nutrition education, breastfeeding support, healthy food and other services free of charge to Colorado families who qualify. WIC is The Special Supplemental Nutrition Program for Women, Infants and Children.
What Does WIC Offer?
WIC's goal is to help keep pregnant and breastfeeding women and children younger than age 5 healthy. To do this, WIC provides:
Personalized nutrition consultation.

Breastfeeding information, support, referrals and pumps.

Free, healthy food.

Referrals for medical and dental care, healthy insurance, child care, housing and other services that can benefit the whole family.
And that's not all! WIC also offers nutrition and health education on a variety of topics including meal planning, maintaining a healthy weight, picky eaters, caring for a new baby, working and breastfeeding and shopping on a budget.
What Wic Foods Can I Buy?
WIC food benefits make it easier for you to provide the healthy, delicious foods that you feel good about giving your family. WIC foods benefits are also easy to use. Use them to get free healthy food, including:
FRUITS & VEGETABLES

CEREAL, BROWN RICE & WHOLE GRAIN BREADS, PASTA AND TORTILLAS

MILK, CHEESE & YOGURT

TOFU & SOY BEVERAGE

EGGS

100% FRUIT AND VEGETABLE JUICE

PEANUT BUTTER & BEANS

CANNED FISH

BABY FOODS

SUPPLEMENTAL INFANT FORMULA
What's New In Wic?
More food choices

Choices of in-person, phone or online appointments.

WICShopper app to easily identify WIC foods and track your WIC purchases and food balance. Download: www.ebtshopper.com

Online health and nutrition education.

Text reminders and information.
Who is WIC For?
WIC is for all kinds of families: married, single, moms, dads, and foster parents: working or not working.
You can participate in WIC if you:
Live in Colorado.

Are pregnant or breastfeeding, and/or have a child younger than 5 years old.

Have a family income less than WIC Income Guidelines or you currently get Temporary Assistance for Needy Families (TANF), Health First Colorado (Colorado's Medicaid Program) or SNAP, Foster children younger than age 5 are automatically eligible for WIC.
Is Wic For men, too?
WIC welcomes men! WIC recognizes the important role that fathers, grandparents, stepparents, and other guardians play in caring for children. Fathers and other caregivers of children younger than 5 are encouraged to bring their children to appointments, attend nutrition and health education and use the eWIC card in grocery stores.
How Do I Apply?
Contact your local WIC office today to learn more or find out if you are eligible.
Bent County WIC Program
701 Park Ave.
Phone: (719) 456-0517
Fax: (719) 456-0518
The WIC program is part of the Colorado Program Eligibility and Application Kit (PEAK) online application and the PEAKHealth mobile app. The goal of this project is to increase referrals to WIC and allow for targeted outreach to potentially eligible clients. Colorado families using the web portal: coloradopeak.secure.force.com and the mobile app can enter their request to be contacted by a local WIC clinic. PEAK is an online service for Coloradans to screen and apply for medical, food, cash, and child care assistance programs.